flower7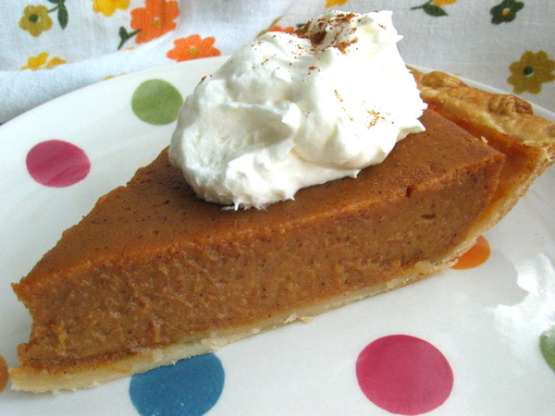 A friend of mine served this today and shared her recipe. I cannot believe how good this was - what a combination!

Thanks CindiJ for a great recipe! I just made a batch of apple butter, so adding it to pumpkin pie sounded so delicious. I made this pie for our Thanksgiving party and everyone loved it. I added more cinnamon because I like a lot of spice in my pumpkin pie, so I added 1 teaspoon. Wonderful flavors and it's worth the five stars. I will make it year after year for Thanksgiving and Christmas.
Combine apple butter, pumpkin, sugar, salt & spices in bowl.
Mix well.
Stir in beaten eggs.
Add milk slowly and mix well.
Pour into unbaked pie shell.
Bake in 425º oven 40 minutes or until set.