loof751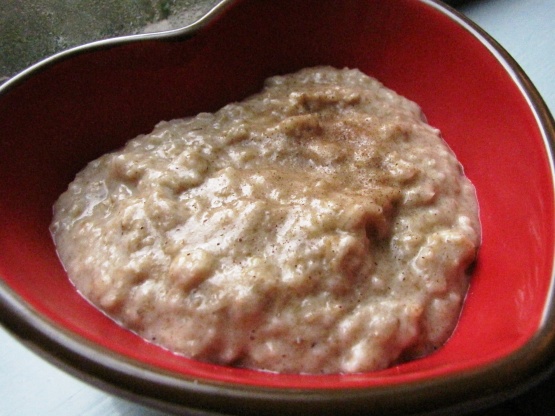 I was looking for a way to use Crock Pot Apple Butter #93886. (I made it with half the sugar.) This was a hit with the oatmeal lover in the house. I'll take their word for it because I can't make myself like it no matter how hard I try. This makes a child size portion.
Bring milk and oatmeal to a boil.
Turn down heat and simmer for 5 minutes, stirring often.
Transfer to bowl and add apple butter. Stir and enjoy.