Calee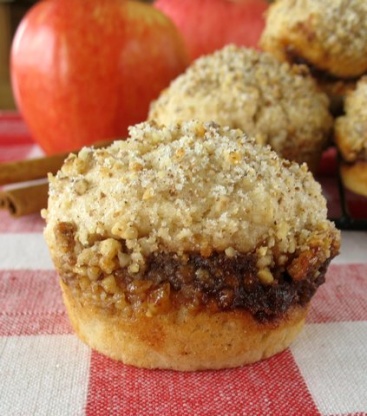 These muffins freeze well and can be heated in the microwave for quick meals.

This is a really good Apple Butter Muffin recipe. I even use the batter as a base for other muffins. I didn't change a thing and follow the recipe.
Preheat oven to 400 degrees.
Combine flour, sugar, baking powder, spice
and salt in bowl; mix well.
Mix egg, milk and oil in bowl.
Add to dry ingredients all at once, stirring just until moist.
Drop rounded tspful into muffin cups.
Top with rounded tspfuls apple butter; fill 3/4 full with remaining batter.
Combine pecans and sugar in bowl; mix well.
Sprinkle on to of muffins.
Bake for 20 minutes or until brown.
Makes 12.