Apple Butter Barbecue Dipping Sauce
Calee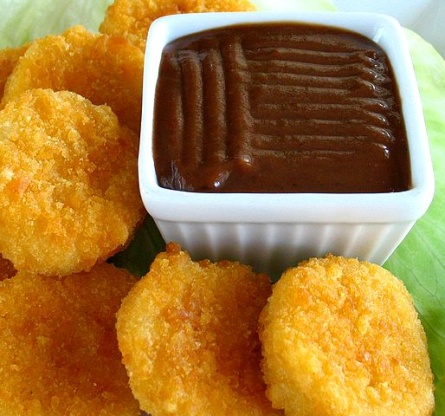 This dipping sauce for chicken fingers or nuggets takes 2 minutes to put together. Recipe is for an individual serving but as ingredients are in equal amounts it is easily increased. I sometimes add a bit of hot sauce or Thai sweet chili sauce.

What a nice change from BBQ sauce. My four year old gave it the thumbs up. I can't wait to try it again with the chili sauce. This is going into my keeper file! Thanks again Cookin-jo!
Mix well and serve with chicken fingers or nuggets.