loof751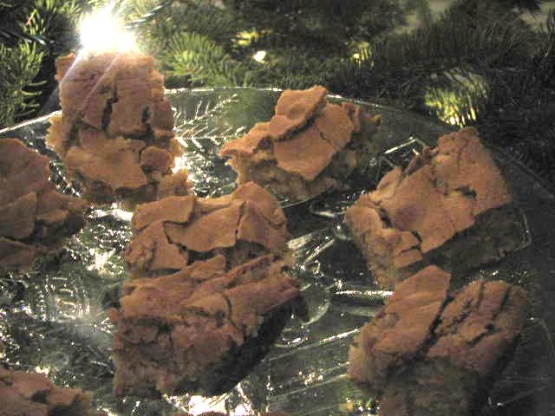 The flavor was like carmel. These were very cakey. Only one out of 7 children liked these.
Preheat oven to 350 degrees.
Mix butter, sugars, eggs and vanilla.
Mix in flour, baking powder and salt; stir in apples and nuts.
Spread into a greased 9x9x2-inch baking pan.
Bake for 35-40 minutes, or until toothpick inserted into center comes out clean.