Prep 15 mins
Cook 40 mins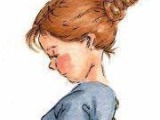 A favourite dessert of many. This makes good use of stale bread. Who knew that with such simple ingredients as bread, apples, butter, sugar…..you could make something so delicious and magnificent! It's magic! When rhubarb replaces the apples, it is known as Blushing Betty! Another example of North American Colonial thrift!
Directions
Pre-heat oven to 180*C/375*F. Butter a shallow 1 ½ litre baking dish.
Place half the bread cubes in the prepared baking dish. Mix the remaining cubes with 2 TBS of melted butter and set aside.
Spread the apple slices over the bread cubes in the baking dish. Stir together the sugar, cinnamon, nutmeg, water, lemon juice, lemon rind and the remaining 5 TBS of butter. Stir until sugar is dissolved. Pour evenly over the apples, then top with the reserved bread cubes.
Bake in the pre-heated oven for 30 to 40 minutes, or until the apples are tender and the bread is well browned. If it is browning too quickly, cover lightly with foil. Serve warm or cold with cream or ice cream.
Most Helpful
Old fashioned tasty dessert, which we loved! Served with whipped cream on top it is unbeatable!
This was the perfect ending to our meal. We enjoyed it with a large scoop of ice cream! The smell from the kitchen was amazing while it was baking and it tasted just as good at serving time. It gets 2 thumbs up from us, and I look forward to serving this many more times!
This is great. I had never heard of this dessert until I saw it on the food topic as an alternative for cobbler. I love this and as MarieAlice said it is a wonderful way to use stale bread. I was just sorry I forgot to pick up a small pint of our wonderful Texas Blue Bell Homemade Vanilla Ice Cream to top it. Maybe I can get some tomorrow for the leftovers.