Apple Bread Pudding With Calvados Sauce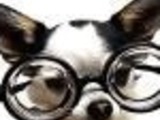 Use really good apples--and they will shine in this dish--and the sauce is so good, it makes cream or ice cream unnecessary (though do indulge if you wish)
Directions
Butter a 6 to 8 cup souffle dish or other baking dish.
Preheat oven to 325°F.
Melt 2 tablespoons butter in a large skillet over medium-high heat.
Add the apples and sauté about 5 minutes, until the apples start to brown.
Add 3 tablespoons sugar and sauté a minute or two until the sugar caramelizes.
Remove from heat, transfer to a bowl and add one half of the Calvados.
Melt the remaining 4 tablespoons of butter in the pan over low heat and add the bread, tossing for a few minutes until the bread is coated with the butter.
Spoon half the apples into the souffle dish and top with half the bread.
Repeat with the other half of the apples and the other half of the bread.
Put some water on to heat while you fix the cream.
Place the half-and-half in a saucepan with the vanilla bean and scald and stir in 1/2 cup of sugar, stirring until sugar is dissolved.
Remove from heat and whisk a little of the cream mixture into the beaten eggs then slowly whisk the eggs into the cream mixture.
Strain the liquid into the souffle dish and then dust the top of the pudding with the grated nutmeg.
Place the souffle dish on top of a kitchen towel in a roasting pan in the oven.
Pour the simmering water into the roasting pan to come halfway up the sides of the souffle dish.
Bake 40 minutes, until just set.
Meanwhile, boil the cider until it is reduced by half.
Sift the remaining sugar with the cornstarch and whisk this mixture into the cider.
Simmer until thickened, then remove from heat and add remaining Calvados.
Serve the sauce warm on the pudding.
Reviews
Most Helpful
Great tasting bread pudding. Prepared as written without additions or deleations. I used braeburn apples which had the right amount of sweetness and flavor. Thanks for sharing the recipe.
In this economy, who can afford Calvados ($40 a bottle), vanilla beans ($18 for a bottled pair), and baguette ($4 per loaf). Get real, Chef Kate! I used Apple Jack Brandy ($8 per bottle), imitation vanilla extract ($2 per bottle), and leftover hot dog buns and bread heels. Furthermore, I omitted the sauce. WOW! The result was spectacular. Fortunately, my taste buds (as well as those of my neighbors and family) are not so complex that I cannot enjoy the the tastes without the overpriced ingredients. The bread pudding was gone in minutes...I will definitely make this recipe again. Caution though--this is a VERY LABOR INTENSIVE recipe and works out well for preparation on the weekend (vice the work week).
Just how OUTSTANDING can a bread pudding possibly be? Well, try this one & you'll see ~ ABSOLUTELY GREAT, & definitely worth the effort! Only wish it could be given a higher rating! Thanks for sharing a great recipe!