3 Reviews
Sooo yummy! This is a terrific breakfast- my only "problem" was that there was actually far too much soymilk, it wouldn't get thick, and I had to add more oats, hence this made a LOT of oatmeal. Luckily my mom was around to share it! One to make again, thanks mausi!

This was a delicious bowl of oatmeal! I didn't use lemon juice, I doubled the oats and added 3/4 cup of water to the original recipe to get 2 servings. I will definitely have this often!
Excellent!! I really loved the method of cooking the apple, lemon juice and cinnamon first. This is a fabulous oatmeal recipe. Treat indeed! This will be a repeat. Thank you!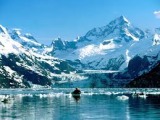 Apple, Banana, Oatmeal Treat for One