Prep 10 mins
Cook 45 mins

Saw this on Paula Deen's show and it looked really good! Made just a couple minor changes to ingredient quantities.
Directions
Preheat the oven to 350°F Coat a 1 1/2-quart baking dish with nonstick cooking spray.
In a large bowl, combine all the ingredients except the bacon and mix well.
Pour into the baking dish and lay the raw strips of bacon on top (I cut the bacon into pieces so it will mix in nicely later).
Cover and bake for approximately 45 minutes, or until thick and bubbly.
Uncover and bake for 5 more minutes.
Reviews
Most Helpful
This is a very easy recipe to put together and delicious. I did microwave the bacon for 2 minutes to be able to drain off some of the grease. After baking covered for 45 minutes, the beans were not as thick as I'd like so I baked another 30 minutes uncovered. I'm going to take this to the next potluck I go to. Made for I Recommend Tag Game 2010 this recipe was recommended by HokiesLady.

My mom loves baked beans and we had an apple and bacon so she just had to try it. We made it for July 5th. My mom goes to a yarn store every Sun. where everyone brings their knitting, some food and chats. That day they were having a party for the owner whose birthday it was. She was going to bring it but put it out at our house on July 4th and there wasn't enough to bring the next day. Everyone loved it! This recipe is a definite keeper!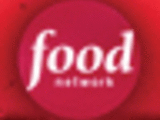 Made for a nice inexpensive lunch. Really enjoyed the combo of beans, apples, and bacon in this. Devored by all in one sitting. Wouldn't change a thing. Made for All you can eat Buffet 2011..

Summer Central