Prep 15 mins
Cook 30 mins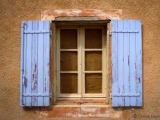 Tasty treat for breakfast or brunch. From the Ontario Milk Marketing Board.
Directions
Heat butter in a large frying pan.
Add onion and bacon and cook until softened.
Stir in pears, apples and thyme, and cook until heated through.
Place flour in a small bowl.
Add eggs and remaining milk and beat until smooth.
Whisk in salt.
Spread fruit over bottom of a 9x13-inch baking pan.
Pour batter on top.
Bake in 350°F oven for 30 minutes until puffed and lightly browned.
Cut in squares and serve with warmed maple syrup.
Reviews
Most Helpful
I'm sorry my family really didn't care for this recipe. While everything was sautéing/baking the whole house smelled wonderful. From the title I thought the dish would have more of a pancake "cake like" texture. Instead it had more of an eggy/custard texture to it.
This is a tasty, unique alternative to the traditional egg casserole. The combination of flavors works well...the salty bacon balances the sweet apple and pears nicely.