Apple and Toasted Pecan Salad With Honey Poppy Seed Dressing
diner524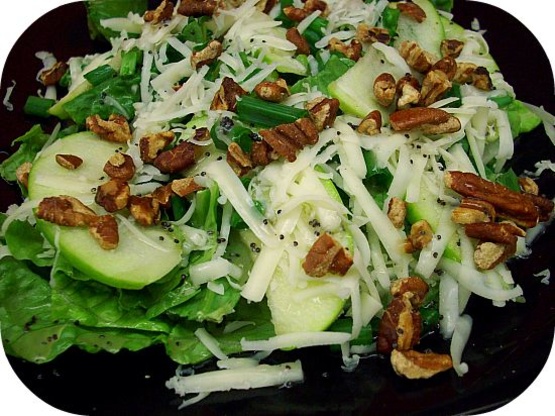 This recipe is from my friend Joan and is one of our favorites. I am guessing on the amounts for the salad ingredients. You can proportion them to taste or based on how many people you are feeding. The dressing recipe makes enough for two good-sized salads. You can make this a main dish salad by adding cooked chicken.
Proportion salad ingredients to personal taste.
Combine dressing ingredients and mix thoroughly.
Toss dressing with salad just before serving.