Apple and Raspberry Crisp
Boomette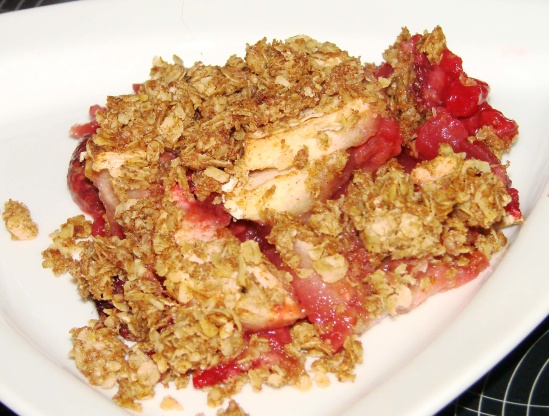 From Anne Lindsay cookbook. This uses the minimum amount of fat and sugar with lots of fruit and oatmeal for fiber. This tastes so good especially in the cool autumn months. I often use frozen mixed fruit like strawberry/blackberry/blueberry/raspberry.
In 2L (8 Cup) baking dish, combine apples and raspberries.
In small bowl, combine sugar, flour, cinnamon. Add to fruit and toss to mix.
For topping, combine rolled oats, sugar and cinnamon. With a pastry blender, cut in margarine until crumbly.
Sprinkle over fruit.
Bake at 350F for 55 min or microwave on high 15 minutes or until bubbling. Serve warm or cold.