awalde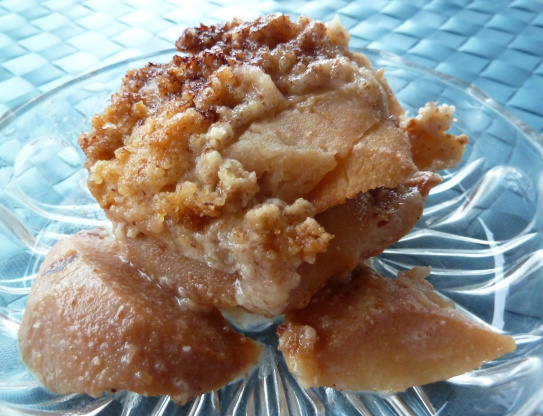 From the Australian Womens Weekly Gluten-free and Allergy-free cookbook.

Very, very nice crumble, with a tasty combo of fruits, & the topping was great ~ Different from what I usually do, but very nicely so! I did use a pastry cutter to blend the butter with the other ingredients! Next time I'd really enjoy making this one for company! Thanks for sharing the recipe! [Tagged & made in Please Review My Recipe]
Preheat oven to 180C/160C fan forced.
Grease a deep 1.5 litre (6 cups) ovenproof dish.
Peel, core and quarter apples and pears; slice fruit thickly.
Combine fruit, sugar and the water in a large saucepan and cook covered for about 10 minutes or until fruit is just tender.
Drain and discard liquid.
While the fruit is cooking make the crumble topping by mixing all the dry ingredients well together and then fold in chopped butter.
Place apples and pears into prepared ovenproof dish and sprinkle with the crumble topping.
Bake in pre-heated oven for about 20 to 25 minutes.