Apple And/Or Quince Tarte
Debbwl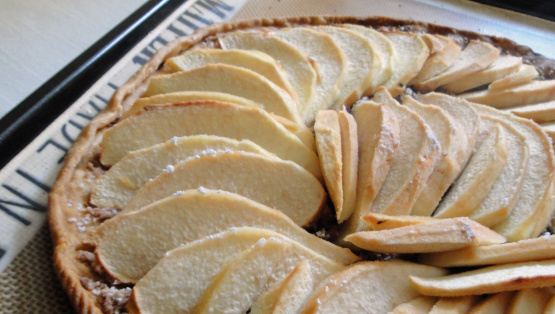 This spiced apples and/or quince pie can be prepared with both fruit kinds together or with only one; Depending from what you have available. I like the combination and have 2 different flavors in one.

Top Review by Debbwl
Have never seen or tasted quinces before so when for the very first time our local store received some just had to give them and this yummy sounding tart a try and am glad I did. I made as a free form tart using only quinces with the only snag being that the quince did not produce enough moisture to turn it to a glaze so my tart had some white spots from the icing sugar, easy enough to fix next time. The spicy brown sugar filling was a nice compliment to the quince. Thanks for the post.
Cut together flour, shortening and salt until it resembles small peas.
Combine the egg, water and vinegar and gradually add to flour mixture.
Stir just until moistened.
Roll out.
Combine sugar, flour, butter, lemon zest, cinnamon, allspice and cloves in a food processor.
Process until well blended.
Spread the sugar mixture over an unbaked pie crust.
Arrange apple and quince slices, in an overlapping pattern.
Spread the confectioner sugar.
Bake on 400 degrees for 40-50 minutes, until crust is lightly browned (heat and timing are basing it on convection oven).
Serve hot, warm, or at room temperature.