Parsley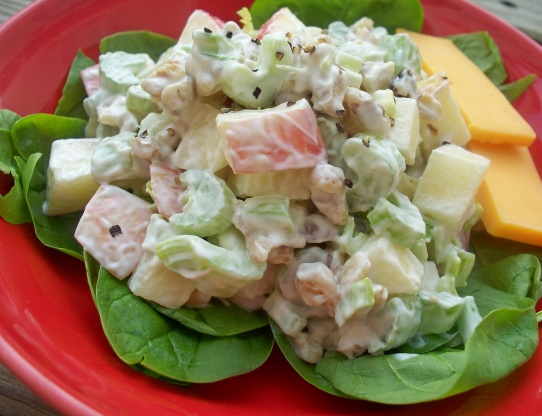 Use a good flavored apple for this old favorite such as Fuji, Gala, Granny Smith, Jonathan, Cortland, Empire or Winesap. From the Mississippi Valley chapter of the United States Regional Cookbook, Culinary Arts Institute of Chicago, 1947. Chilling time not included in preparation time.

I liked this a lot, and it was very quick to make. I used only 1/3 cup of mayo, and I used the reduced-fat type. I think it was enough dressing, and it reduced the fat content of this salad quite a bit. Thanks for sharing!
Combine all ingredients and chill.
Serve on lettuce leaves or mixed salad greens.