Apple and Blueberry Strudel
hard62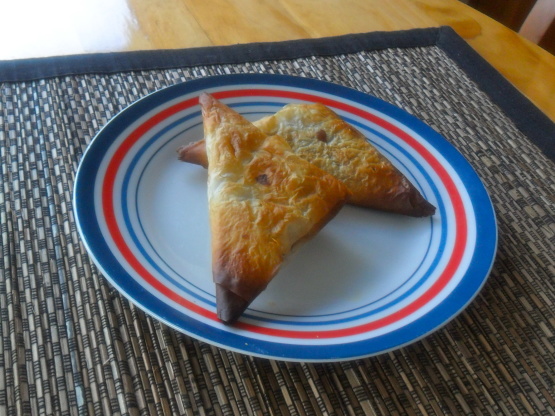 This strudel is absolutely delicious, and dead easy to make.
Preheat oven to 180°C Grate apples.
Add chopped apricots, custard powder, cinnamon and mixed spice. Stir to combine. Add blueberries. Stir again.
Lay filo pastry in a baking dish. Fold in half. Spread filling mix down one side. Carefully fold the strudel. Lightly brush the top of pastry with milk. Bake for 15-15 minutes, or until golden brown. If pastry begins to brown too fast, lower the heat a little.
Remove from oven and dust with icing sugar. Serve with yoghurt or reduced-fat ice cream.