Apple and Blue Cheese Salad
Sageca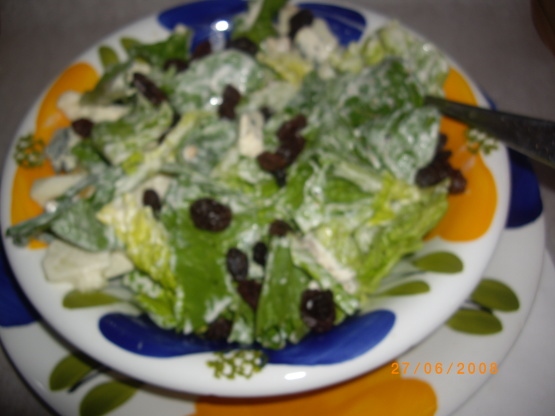 This is our favorite salad . . . sometimes we just make a meal out of it! Note: I've found that the romaine is best (very crisp) if it's soaked in ice water for approximately 30 minutes, then spin dry. I use my Creamy Blue Cheese Dressing however a good quality bottled blue cheese dressing can be substituted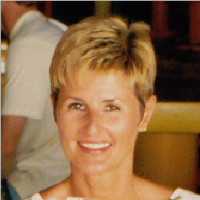 DELICIOUS!!! What a great recipe-so versatile, too. I've made it twice now-the 1st was exactly as written and the 2nd I used baby spinach, red delicious apple, added grated carrot and diced avocado and used candied pecans instead of almonds. The dressing is wonderful-I made w/ evoo, lemons, low fat yogurt, and cayenne. DH requested to keep this one as a regular! Thank you so much for a great recipe!!!
DRESSING:.
(See Recipe #175543).
In a small mixing bowl, beat together the oil and mayonnaise until completely blended.
Add the lime juice and beat some more.
Add vinegar and beat again.
Stir in sour cream, blue cheese, salt and hot sauce.
Serve over your favorite salad.
Will keep in the refrigerator for several weeks.
SALAD:.
In a large salad bowl mix together the lettuce, apples, onions and craisins.
Toss with salad dressing.
Serve on chilled plates, topped with almonds and blue cheese crumbles.