lets.eat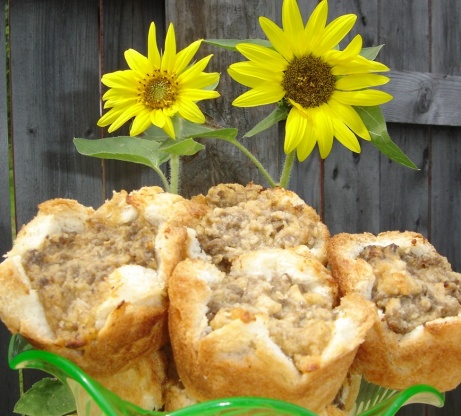 These have been an old faithful for the last few years. Everyone loves them and they are good hot or cold. The recipe came from a friends family cook book. During the holidays I keep a batch in the freezer and when unexpected guests or a spur of the moment get together happens I haul them out and reheat them. Enjoy!

I bet these would be great using phylo dough instead of the bread...
Combine all ingrediants well.
Trim crusts from the bread.
Butter the slices and place butter side down into muffin tins.
You have to push them in gently from the edges of the bread.
Fill with meat mixture and bake at 350 degrees for 35-45 minutes.