Aphrodite's Faster Than Takeout Pizza
Maito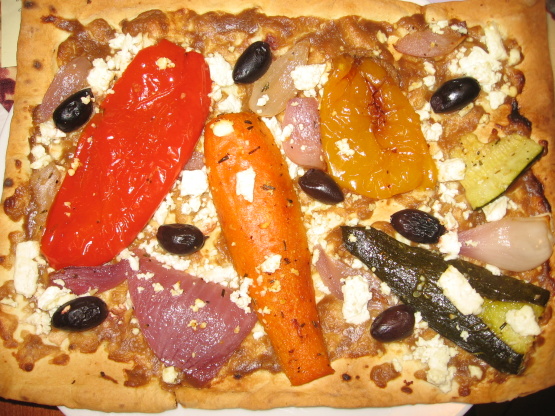 Delicious – a veggie pizza that meat eaters will actually love! The Mediterranean flavors and cheeses make it filling without the traditionally overwhelming "healthy" garden taste. If you chop and marinate the vegetables in advance, dinner can be ready in just 15 minutes. Now that's a blessing from the Greek Gods!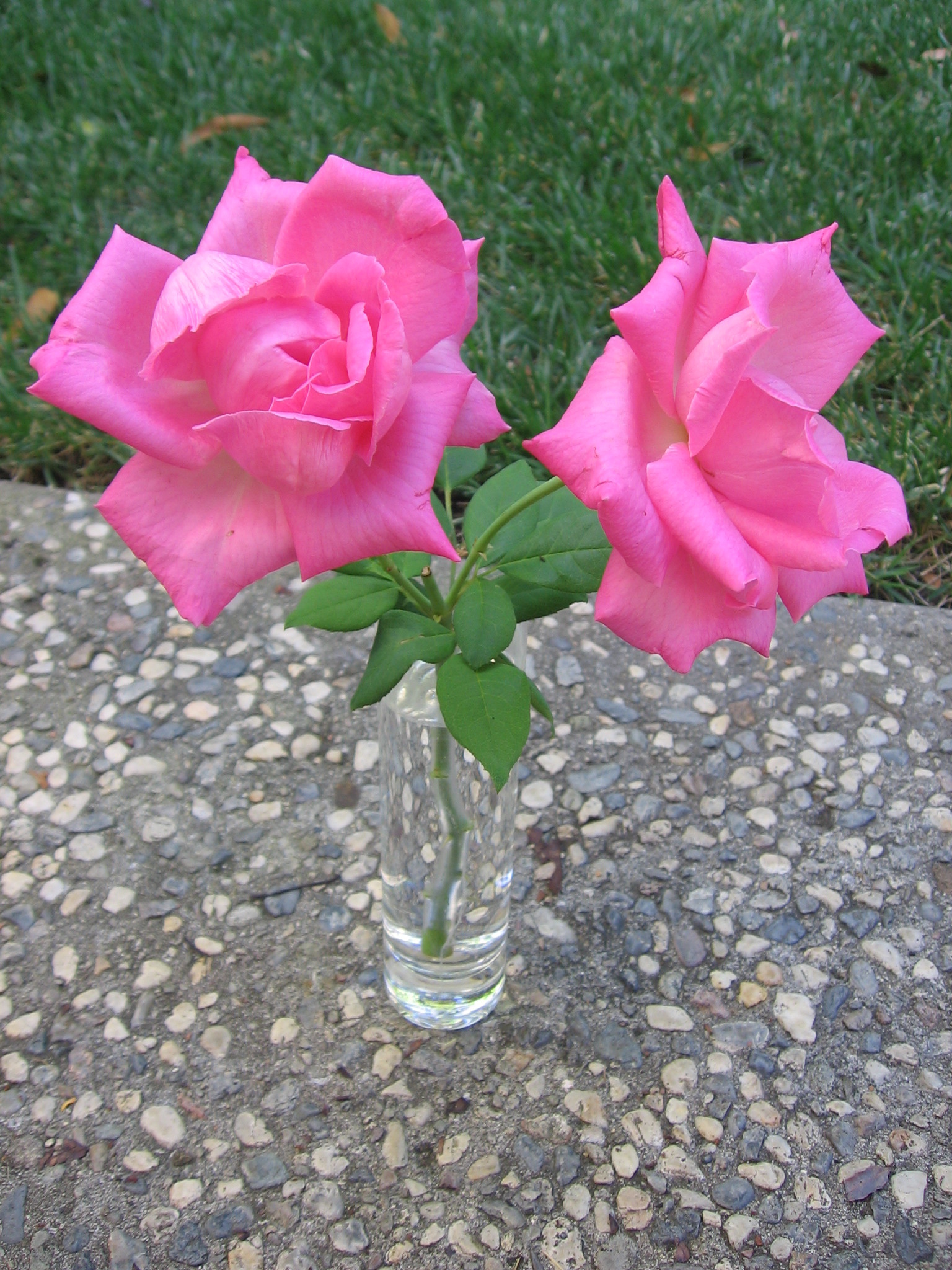 Top Review by Maito
So delicious! I switched up the vegetables, used fat free feta, skipped the parmesan, and only did a quarter of the sugar. We loved the "pizza sauce". Next time I will make double to have even more on the pizza and maybe to have some extra -- it would be great on salad too!
Peel eggplant. Take seeds out of red pepper. Cut red pepper, eggplant and onion into large 2-3" sections. Put vegetables in bowl or microwave steamer and steam in the microwave until semi-tender, about 3 minutes.
Whisk together the vinegar, oil, garlic, wine and sugar.
When vegetables are cool enough to handle, shred into julienne strips. Add strips to sauce and let marinate at room temperature (put in the refrigerator if marinating overnight.).
When ready to make pizzas, preheat oven to 450 degrees.
Drain marinade from vegetables. Throw out half of marinade and mix the other half with the tahini to make pizza sauce.
Spread flat bread or pizza crust with the sauce. Load up with vegetables, then sprinkle with olives, then feta cheese, then parmesan cheese.
Bake for 10 minutes or until edges start to turn brown.