Honni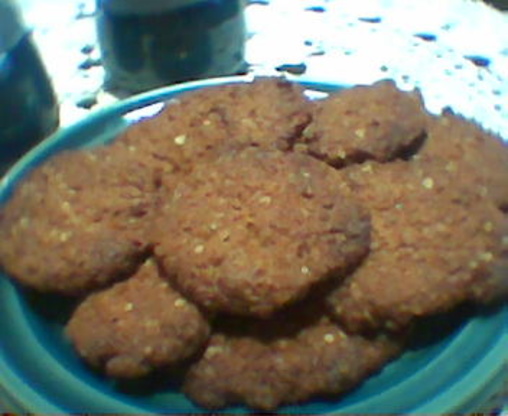 This recipe has been in our family since I was a girl,it's a favorite of every household here "Down Under". My Mother made them and my grandmother too! It was a favorite with the armed forces in first world war that is why they are called Anzac Biscuits. Everyone has a different version, with added ingredients or omitting some ingredients.

My 10yo just made these for Anzac Day tomorrow (if they last that long). Really nice, easy recipe with excellent results. We did need to reduce the cooking time to about 16 mins.
Mix oats, flour, sugar and coconut together.
Mix soda with boiling water and add to melted butter and syrup.
Add to dry ingredients.
Place 1 tablespoon of mixture on a greased tray.
Bake in slow oven for 20 minutes at 160°C.