fawn512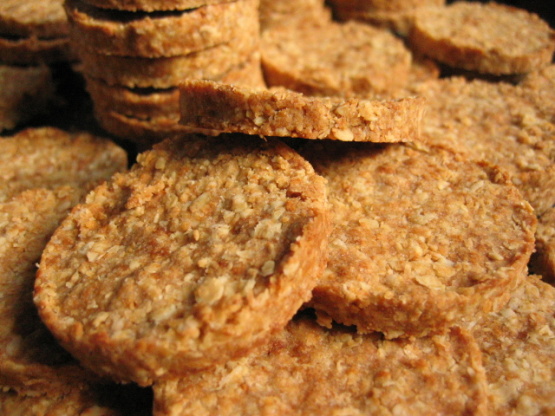 These biscuits (cookies in America) are called Anzacs because they were baked by Australian women and sent to their ANZAC soldier sons/husbands serving in Europe and Middle east during WW I. It was more like 2 months before they were received back then, so they certainly do travel well! :-) ** Please note that 1 Australian Tablespoon = 20 mls whereas in most others countries it = 15 mls. Anzac Biscuits
Sorry but this recipe is awful. Have made Anzacs before and yes the mix is crumbly, but this mix would not bind at all and biscuits had poor texture and average taste.
Mix oats, flour, sugar and coconut together.
Melt syrup and butter together.
Mix the bicarb with boiling water and add to butter and syrup mixture. Add this to dry ingredients.
Place tablespoonsful of the mixture on a greased oven slide (cookie sheet). Bake at 150 - 160 C (300-325F) for 20 minutes.
Good luck.