Iceland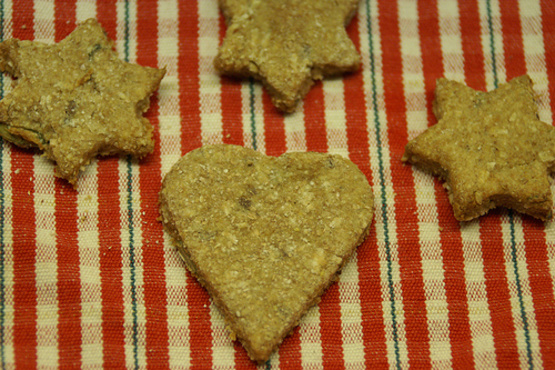 Originally it was a recipe for Australian cookies which someone Icelandic made healthy and I made it even healthier, so now it is Austrian. Today, when waiting for the first plate getting ready in the oven i realized that my dream of publishing a cookbook could become true one day. i have told myself it could not as i feel not like having invented lots of recipes myself. On the other hand, I change EVERY SINGLE RECIPE I ever look at and try out so that is just about the same as the just give me an idea and some basic input. I am feeling content about this and feel grateful that I realized that.

Loved these tasty little cookies, which I made using the sesame seeds only (instead of a mix of seeds), & another time would love to try them with either the flax or a combo of the two! Anyway, crunchy, tasty, satisfying! [Tagged, made & reviewed in the ZINGO part of ZWT5]
Mix all the ingredients but the water in a food processor. Pour in the water, little at the time to see how the dough is doing. You might need more or less water.
The dough should not be sticky.
Roll it out, about 3mm thick.
Cut out shapes, I made hearts but anything not too small or delicate will work.
Bake at 180°C for about 15 minutes.