Anything Brandy Cream Sauce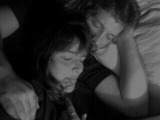 This is yummy (and versatile) sauce to use over steaks, chicken, pork chops, veal, etc. You can even try it on seafood, poached eggs, baked potatoes, or even steamed veggies. A lovely accompaniment to just about any dish.
Directions
Melt butter in a 1 quart saucepan over medium-high heat. Add green onion and saute' until tender, about 1-2 minutes. If desired, add mushrooms and saute' 1 more minute.
Stir in broth and brandy. Cook about 5 minutes or until mixture is reduced (should coat back of spoon).
Stir in the heavy cream and season with salt and pepper if desired. Serve over just about anything.
Reviews
Most Helpful
This sauce made me look fab-U-lous in the eyes of my guests. Now if I could just do something with my hair.

This is a great sauce. We had it on grilled steaks that my hubby had made. We have used this sauce many times.
I made this for a quick dinner for my DD and I. We needed a comfort food meal so we had it over mashed potatoes. We did add the mushrooms. This was quick, easy and delicious. Made for PRMR.