Pamela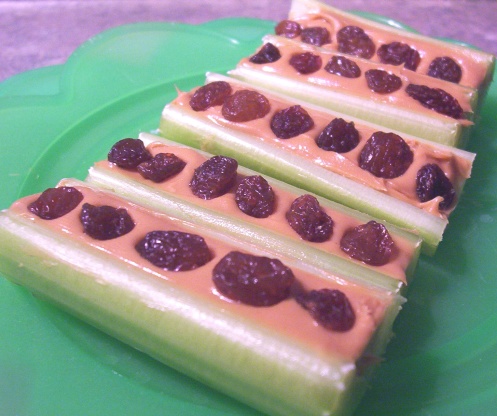 They are so easy, kids will love to make them.

i made these a couple months ago when my friends came over..they were very yummy and i used chocolate covered raisins instead and made it even better.
Take each celery stick and put 1 Tbs of peanut butter on each one.
Stick four rasins on each celery stick.
Dig in.