Karen R.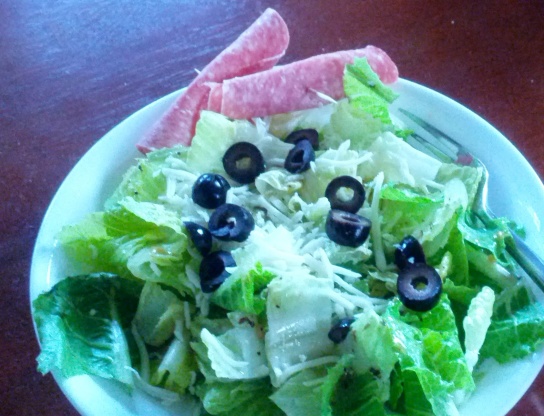 This recipe has a wonderful Italian dressing. Salad toppings are easily adaptable to whatever you have on hand, works with any Italian-type cheeses and meats. I like to make up the dressing to have on hand and make individual salads as needed.
In small bowl combine first 8 ingredients to make dressing. Combine well.
Place lettuce on large serving platter.
Cut cheese slices in half. Roll cheese and pepperoni slices into cones.
Arrange cheese, pepperoni, tomatoes, mushrooms and olives over lettuce.
Drizzle with dressing and serve.