CandyTX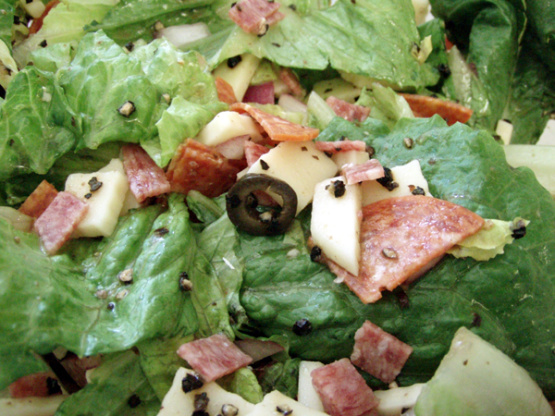 This salad is great along with your favorite Italian dish or even by itself.

I loved your antipasta salad! I added a little chopped canned artichoke hearts and some mozarella cheese, also cut in 1/4 inch squares, in addition to the provolone. I served the salad with a red cherry pepper and a few Greek peppericini on each plate, along with about a teaspoon of Mezzetta Italian Mix Giardiniera, for color. Complimented with a loaf of freshly baked Italian bread and a glass of Merlot, this was a wonderful light dinner. Thank you!
Mix ingredients together.
serve.