Anthony's Favorite Stuffed Shells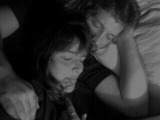 Directions
Preheat oven to 425°F In a large bowl, mix ricotta and mozzarella cheeses, parsley, salt, pepper, and eggs thoroughly.
Pour a little more than half the sauce in a 9x13x2" pan. Fill shells with cheese mixture generously, and place into the pan with the sauce.
Drizzle remaining sauce lightly over the top of the shells. Sprinkle with parmesan cheese.
Bake 30-40 minutes until bubbly. Let stand a few minutes before serving.
Reviews
Most Helpful
This makes a ton of very yummy tasting stuffed shells!!! I made the whole recipe, but made home-made sauce as I don't care for the store bought sauces. My 19 yo DS ate almost 1/2 of the 9 X 13 pan by himself and a couple of days later I took the leftovers to my DD's for lunch and both she and her boyfriend loved it. I have two 8 X 8 pans of the shells in the freezer for other dinners. I could only eat 2 stuffed shells, along with salad and garlic bread, before I was stuffed. Thanks for sharing the recipe. Made for PRMR Tag Game.
AWESOME!!! I made these for dinner and my boyfriend loved them, as did i! I added sausage to my sauce but other than that i made exactly as directed. So Good this will definately be a regular!

Delicious! It made a lot, which is nice. The only thing I changed was to add some fresh grated nutmeg to the cheese mixture.