Prep 20 mins
Cook 1 hr 30 mins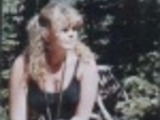 Yeah, I know there are, like, a thousand meat loaf recipes posted online. The glaze and cheese in this one makes it special. I hope you will agree with me after you have tried it. It is another of my own made up recipes never posted before or anywhere else. For an interesting twist, sub sweet or spicy Italian sausage for the ground pork and top it all off with spaghetti sauce and mozzarella cheese. I have even added diced pepperoni with good results. Just plain and simple comfort food. Makes great sandwiches the next day or freeze the leftovers for another quick meal.
Directions
Combine eggs, milk, and Worcestershire.
Stir in crumbs, cheese, parsley, pepper, salt, sage, onions and garlic.
Add beef and pork and mix well using wet hands.
Place mixture in a loaf pan.
Bake in a 350 degree (175 Celsius) oven for 1 1/4 hours.
Drain off any excess fat.
Mix together catsup, brown sugar, and mustard.
Spread over meat.
Return to oven for 10 minutes.
Reviews
Most Helpful
I love this meatloaf, especially the glaze! Only change I would make would be to combine the meats, then add the wet, then the dry to help smooth it out when mixing. I always want a double batch of the glaze and bake in a casserole dish with room on the sides to help glaze the whole thing. Looking forward to making it with the sausage and such in the future. THANKS!

This is a awesome recipe.I did follow Karen's note to add a light sprinkle of mozzarrella cheese to the top which was nice. I did make a few changes and additions. I used chunky vegatable spaghetti sauce instead of the ketchup and added a pinch of basil and oregano. I left space around the meatloaf so when i put on the topping it would glaze the entire meatloaf, If you want a little kick, add a teaspoon of chili powder..that was nice too. ...The recipe is definitely a full flavored keeper.
Full of awesome flavor. Excellent Meatloaf!