diner524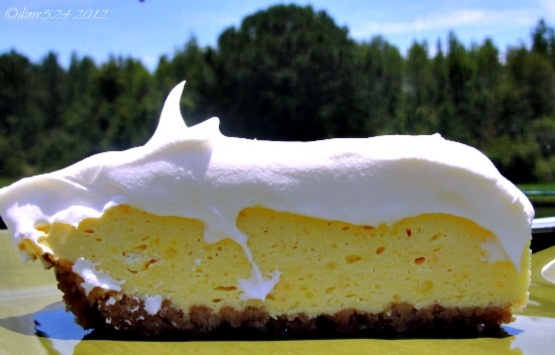 This is a light and fluffy lemon pie that I came up with one day when cleaning out the cupboards. It is not gourmet but is a great family pie that can be quickly made when you get home from work, and is ready to eat by the time dinner is done. The best part is it contains less calories and fat than many other cream pies. **Cook time is really the chill time.**
What a wonderful and guilt-free dessert!!! I made this using the jello and pudding that was in the recipe, but did use full fat Cool Whip, as it is what I had in the freezer and needed to be used up. For the crust, I made my own using Vanilla Wafers(which also need to be used before going stale), butter and some brown sugar and then baked for 10 minutes. I used a lemon yogurt and in combination with jello, pudding mixes, this was very creamy and yummy. The whipped topping and crust provide for another texture and flavor, just loved this (almost) guilt-free dessert. I could see making it with blueberry or strawberry jellos and vanilla (or still the lemon pudding) pudding. Thanks for sharing the recipe. Made for Please Review My Recipe Tag Game.
In a large bowl dissolve lemon Jell-O in 1/2 cup of boiling water, stirring for about 2 minutes, until fully dissolved.
Hand whisk yogurt into the Jell-O until well blended; add lemon pudding quickly; whisk to blend.
Fold in half of the Cool Whip topping; pour into the pie shell.
Chill 30 minutes.
Top with remaining Cool Whip topping and enjoy.