Ba8y6irl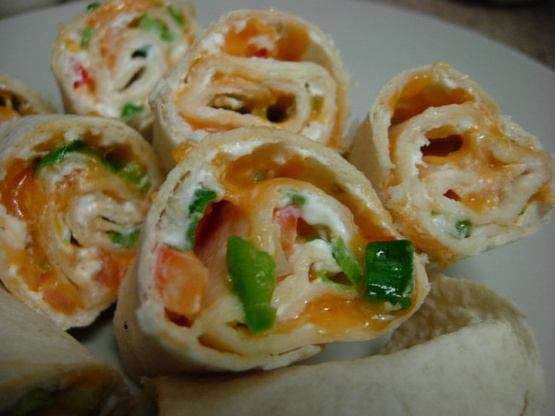 This is my version of anojitos from Montana's. A real Mexican cook would probably call these blasphemy but, they are yummy!
spread cream cheese on both wraps.
sprinkle salt and cayenne on both wraps.
sprinkle with cheese.
spread peppers and onions evenly on each.
roll up and score half way through.
place in a deep pan (loaf pan preferably).
bake for 10 minutes at 400 degrees.
cut all the way through and serve with dip of your choice.