Juju Bee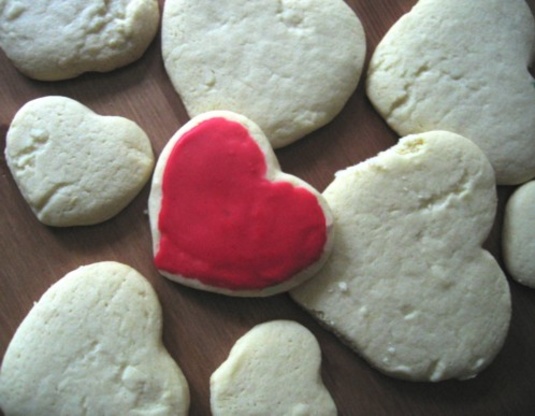 When I was 18 my friend Ann's parents owned a cafe in our small town (Uniontown, WA). One day she brought over the best sugar cookies I have ever tasted! I had to have the recipe...

IMO - these cookies have perfect sugar cookie flavor, not too sweet and not too plain. They are light vs. being dense. I always undercook my cookies, since I always seem to burn them LOL! I baked them for about 6.5 minutes. PERFECT golden brown bottoms :) Thanks for posting this recipe!!! :)
Mix together butter, sugar, egg, vanilla, and almond extract in a large bowl.
In another bowl stir together flour, soda, and cream of tartar.
Slowly add the dry mixture to the wet ingredients.
Cover and refrigerate for 2 hours.
Preheat oven to 375.
Divide dough in half.
On a lightly floured surface roll each half to 3/16 of an inch.
Cut out shapes as desired and sprinkle with sugar.
Bake on cookie sheets for about 8 minutes.