Pamela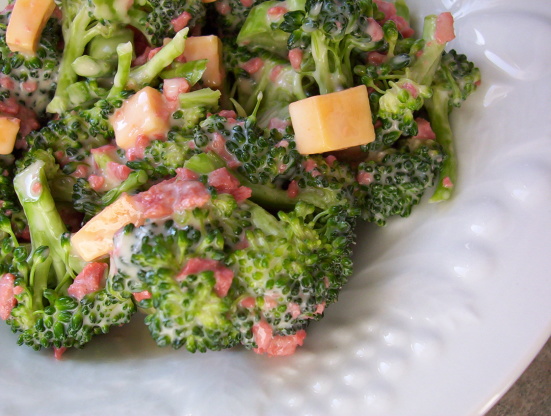 My mother is a fabulous cook and I just love her Broccoli Salad. Always one of the first things to go at family dinners and potlucks! You can also substitue 1 cup cauliflower for 1 cup broccoli for a nice Broccoli and Cauliflower salad. Prep/cooking time does not include chill time or cooking the bacon.

My sister has made this broccoli salad for many family gatherings, holidays, bridal and baby showers... you name it. Its so good that my family actually fights over the leftovers. I am making it for a picnic tomorrow and looking forward to eating it again.
Combine broccoli, onion, cheese, and bacon.
Mix the dressing and toss with broccoli mixture.
Chill and serve.