Sageca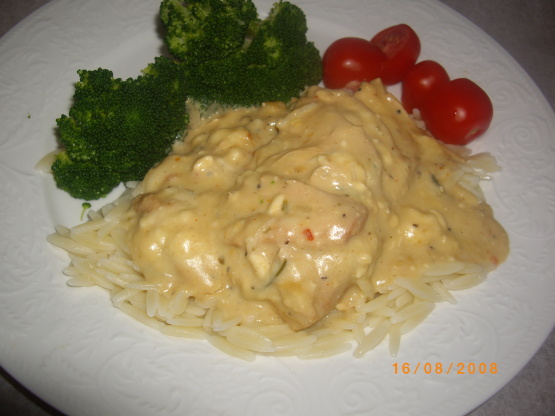 I don't remember where I got this recipe, but it's been a family favorite. The sauce is good over rice, noodles, or mashed potatoes.

This recipe came from the book Crockery Cookery by Hoffman in 1983. It has always been one of my family's favorites.
Wash chicken and pat dry.
Brush with butter.
Sprinkle with salt and pepper.
Place in crock pot.
Sprinkle with dry salad mix.
Cover and cook on low for 5 to 6 hours.
About 3/4 hour before serving, mix soup, cream cheese, wine, and onion in small saucepan.
Cook until smooth. Pour over chicken in pot.
Cover and cook for 30 minutes on low.
Serve with sauce.