Annacia's Butterscotch Peanut Pudding
Annacia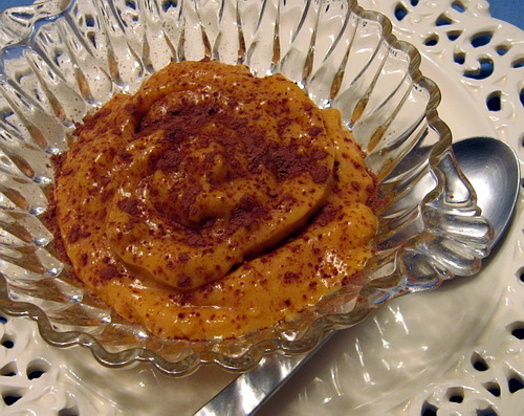 Diabetic friendly and pretty darned good too. *EDIT*: For some reason that I can't fathom the weight of the package in Canada is 42g but in the States it's 28g's and they seem to work exactly the same.

I didn't have any butterscotch pudding on hand, so I improvised with banana cream. I also subbed the crunchy/ original peanut butter with Kraft peanut butter with cranberries, then added some chopped walnuts for crunch and texture..Voila! It took on a whole new identity! Thank you for the inspiration :)
Put the peanut butter in a bowl.
Using a whisk, mix 2/3 cup of the milk with the peanut butter and whisk till almost smooth, tiny peanut butter chunks are desirable.
Mix in the remaining milk.
Add the dry pudding mix and using the whisk blend well.
Let stand till firm.
Top servings with cocoa and/or chopped peanuts.