Prep 10 mins
Cook 20 mins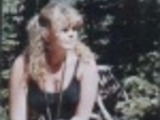 I have never tried this but it was a recipe request on the forum. I guessed at the times and yields because it was not listed on the recipe and wouldn't post unless I did. LOL
2 cups sugar
1⁄2 white corn syrup
1⁄2 cup water
1⁄2 teaspoon anise flavoring
1⁄2 teaspoon red food coloring or 1⁄2 teaspoon green food coloring
Directions
Boil sugar, syrup and water until hard crack stage when dipped in cold water.
Remove from heat; add flavoring and food color; shake pan to mix, do not stir.
Pour onto a cooking sheet and cut at once.
Most Helpful
This is the basic "glass candy recipe",aka "hardtack" or christmas candy. The flavor can be any flavor, but use 1/2-1 teaspoonful of flavoring OIL...otherwise use 1-2 TBS of flavoring...anise is one of many flavors and is usually made blue, black or clear.
I tried this recipe, and though the candy tastes good, there is not much flavoring. I have tried to add more flavoring & add flavoring at a different time. I am beginning to thing it is the brand I am using...any advice would be great!!
Hi, My Grandmother used to made this for us when we were little, we loved it. Watch out, because it's great for pulling out teeth...very sticky.