3 Reviews
You get 6 votes of a 5 star review from my gang. The baby pups loved these. The only one of the 6 that hesitated was Betty, but once she saw the others eat their treats, she gobbled it down. I'll have to keep these on hand for a special treat. Thanks for sharing and my 6 dogs thank you for posting.

my dogs all loved them!
I made these treats with Gerber Turkey and Rice Dinner. I mixed up half a recipe, to see first if my little girl would like them. After combining all the ingredients, I used my handy dandy Pampered Chef teaspoon scooper and scooped 10 little treats onto the cookie sheet. I used a floured fork, to press the balls down into what looked like a small little, cookie. I baked these "cookies" for exactly 25 minutes. When I got ready to take them off the cookie sheet, they were stuck like glue! I was able to get them off with a little elbow grease, but I think next time I make them I will spray the sheet. Also, my Daisy could not wait to try this recipe, so we did not let them cool for 3 hours. She loves them! She has been prancing around the kitchen hoping for another one, but has already had two and that is enough for tonight. :-) Thanks for a fun treat for my girl, PaulaG!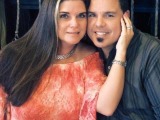 Animal Shelter Puppy Treats