Animal Shelter Puppy Treats
Juenessa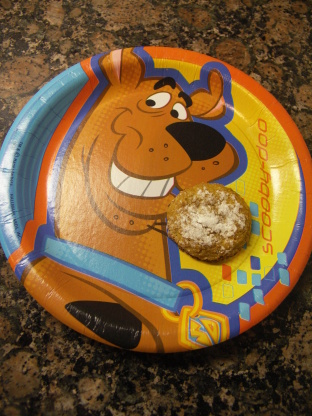 This recipe was found in Tasty Treats for Demanding Dogs by Gregg R. Gillespie. I made this recipe because it was a lower carb, higher protein treat.

You get 6 votes of a 5 star review from my gang. The baby pups loved these. The only one of the 6 that hesitated was Betty, but once she saw the others eat their treats, she gobbled it down. I'll have to keep these on hand for a special treat. Thanks for sharing and my 6 dogs thank you for posting.
2⁄3 cup wheat germ
1⁄4 cup nonfat dry milk powder

2

(4 ounce) jars beef baby food or 2 (4 ounce) jars chicken baby food
Place oven rack in the middle of the oven and preheat to 350°F.
In a medium size bowl, mix the wheat germ and milk powder together with a fork; mix in the baby food.
With floured hands pinch off small piece of the soft dough about the size of a green olive and roll into a ball.
Place on ungreased cookie sheet that has been sprayed with non-stick cooking spray or parchment paper, flatten each ball slightly with back of fork tines and bake for 25 to 30 minutes.
Allow to cool on cookie rack for 3 hours before placing in a container with a loose fitting lid.