Angel's Tomato Cucumber Salad

This is absolutely delicious! My best friend makes this and I love it; can't get enough of it!
Directions
Peel, slice and chop tomatoes, cucumber, and red onion.
Add mayonnise.
Mix well; add salt.
Chill well before serving.
Most Helpful
Wonderfully, easy, and delightful salad using all my favorites. Didn't change anything, except add some salt and pepper! Thanks for posting!

I loved this easy recipe. I sliced my cucumbers and tomatoes, and then cut them in half (half-moon shape). I mixed all of the ingredients together and it made for such a yummy lunch.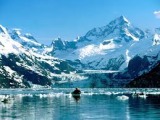 This is great. So tasty. I made it at the last minute this morning before going to work. This was my lunch. I added fresh black pepper. Thanks kwlabear :) Made for Cookbook tag game