ChefLee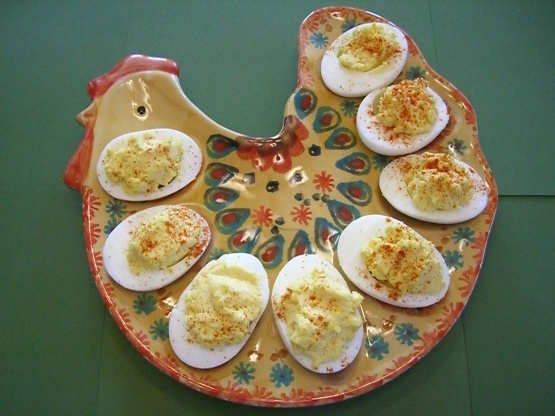 These eggs are light and I made them with a hint of sweet mascarpone cheese so they're heavenly!! I hope you like them!
Hard boil your eggs.
Remove outer shells and cut each egg in half.
Scoop out the yolks and place them in a bowl. Place your egg whites on a serving plate.
Add pepper, mayonnaisse, mascarpone, and vinegar to the yolks and blend well with a mixer.
Add mustard and salt and mix until just blended.
Place yolk mix inside the hole of each egg where the yolk used to be.
Decorate with paprika.
Chill then enjoy!