Angela's Chocolate Cream Pie
vrvrvr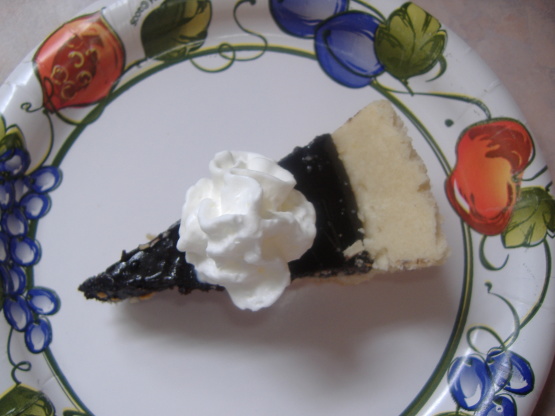 Whenever I prepare dinner for a friend (new baby, death in family, etc.), I always include this yummy pie, along with a carton of Cool Whip. It's the perfect ending to any meal. (Prep time does not include chilling).

Sorry to say, I was not impressed with this pie filling. I had expected something rich and chocolatey, but instead, the bland flavor left me disappointed and wishing I had doubled the cocoa or stirred in some bittersweet chocolate at the end. For those of you who don't make a stirred custard very often, just keep the heat to medium to medium-high, and mix the finished treat in your stand mixer for a few minutes to cool it down...this is the best time to add the butter and vanilla. Anyway, I found the chocolate flavor sorely lacking, so will not make again. Sorry.
Combine 1/4 cup sugar, cornstarch, flour, cocoa and salt in small bowl.
Blend well.
Stir in 1/4 cup milk and egg yolks.
In a saucepan, combine remaining 3/4 cup sugar and remaining 2 cups milk; place over medium heat and gradually bring to a boil.
Remove from heat.
Stir 1 cup hot milk mixture into the cocoa mixture, then return to saucepan.
Bring to a boil over medium-high heat, stirring constantly.
Let mixture boil for 5 minutes while continuing to stir.
Remove from heat and stir in butter and vanilla.
Pour into pie shell and let chill 2-3 hours before serving.
Top each slice with a dollop of Cool Whip when serving.