Alia55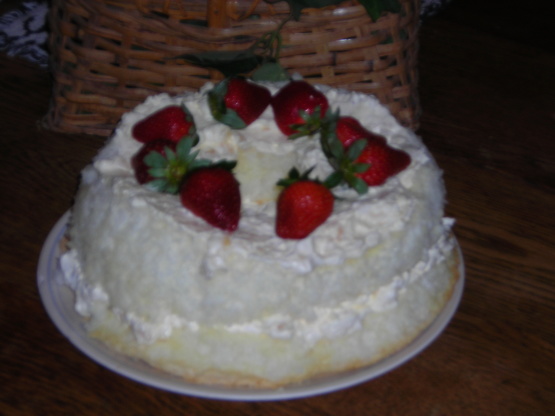 This is a wonderful cake. It's very easy to make and tastes fabulous.
Mix can of pineapple (do not drain) with Pudding mix.
Fold in whipped cream.
Cut cake into 2 or 3 layers.
Top first layer with one 3rd of the topping and repear with other layers.
Chill for at least one hour before serving.
Before serving top with strawberries.