This is a quick and easy weeknight dinner I adapted from Quick Cooking.
2 (5 1/8 ounce) packages Pasta Roni, angel hair pasta with parmesan cheese dinner mix
1 (12 ounce) can tuna, drained and flaked
1⁄2 teaspoon italian seasoning
3⁄4 cup crushed butter flavored cracker (about 15)
1⁄4 cup butter, melted
Directions
Prepare pasta dinner mixes according to package directions.
Stir in the tuna and Italian seasoning.
Transfer to a large serving bowl; cover and let stand for 5 minutes to thicken.
Toss cracker crumbs and butter; sprinkle over the top.
Most Helpful
Yum, Yum, Yum! You've got a winner here. So creamy and delicious. the Ritz crackers we used added a wonderful crunch. Will definitely be making again! Thanks for a keeper recipe! :) Update: Made this again with a few changes and it really rocked! I used half the amount of tuna, and to the Ritz, I also added about 1/2 cup of 'Fresh Gourmet Cripsy Onions' (garlic pepper flavored). They are kinda like the crispy onions you put on green bean casserole only better. I then baked at 350 in a greased casserole dish for 15 minutes. This is such a great side dish to just about anything, or even stand alone. luvinit!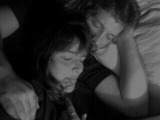 Followed your recipe right on down & had a very-easily prepared meal in no time at all ~ Great in the taste dept, too! I did use water-packed albacore & the crushed crackers were Milton's Milti-Grain crackers which we use a lot in recipes like this one! We also always have both shredded & diced, cooked chicken breast in the freezer & sometime will use that! Thanks for sharing the recipe! [Tagged & made in Please Review My Recipe]
This is great. I'll have to keep the ingredients on hand all the time for this recipe. Next time I might add some veggies, I was thinking peas or mushrooms would be good.