Angel Hair Pasta with Prosciutto and Peas
Rita1652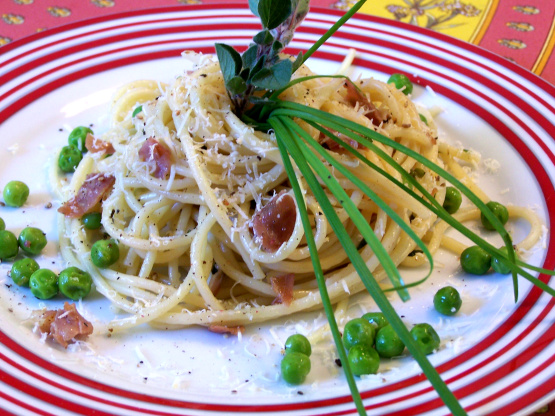 This is an incredibly simple pasta recipe and it tastes wonderful!
Melt butter in skillet and saute procuitto and peas in it for 5 minutes.
Turn cooked pasta into skillet and toss with the prosciutto and peas.
Add cheese and serve, passing more cheese at the table and grating lots of pepper overtop.