Angel Hair Pasta With Chicken and Garlic

My twin little daughters favorite pasta dish!
Directions
Cook the past according to package directions. Drain. (I cook the pasta with salt).
In a large saucepan, under low heat, mix olive oil and chopped garlic, stirring constantly until garlic start browning.
Turn off the heat, add angle hair, toss. Add salt, if necessary, and black pepper to taste.
Serve with grilled chicken strips and lots of grated mozzarella and parmesan cheese on top.
Notes:.
Use extra virgin olive oil.
When heating the olive oil with garlic be very careful so you don't burn the garlic.
Most Helpful
This was very simple and quick to put together. Step #4 stated to serve with lots of mozerella cheese, but didn't say how, so I sliced it and served it on the side. That was pretty cool. :) It melted slightly onto the pasta, but was edible as a unique accompaniment to the dish. Very nice.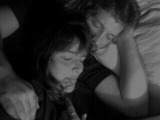 Good recipe. I used regular spaghetti since I had it. I didn't use all 3 cups of mozzarella and didn't miss it. For a main dish, I sautee'd diced chicken breast in the oil before adding the garlic. The left overs were good the next day.