Angel Hair Pasta With Arugula and Asparagus
Rita1652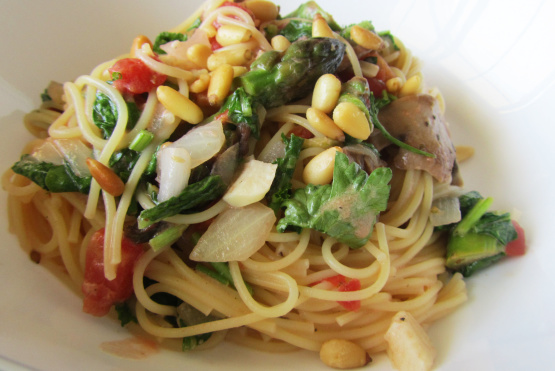 Hi-ho thar! Tis be a wonderful sprin' meal wit' fresh baby arugula, asparagus, mushrooms, topped wit' toasted pine nuts.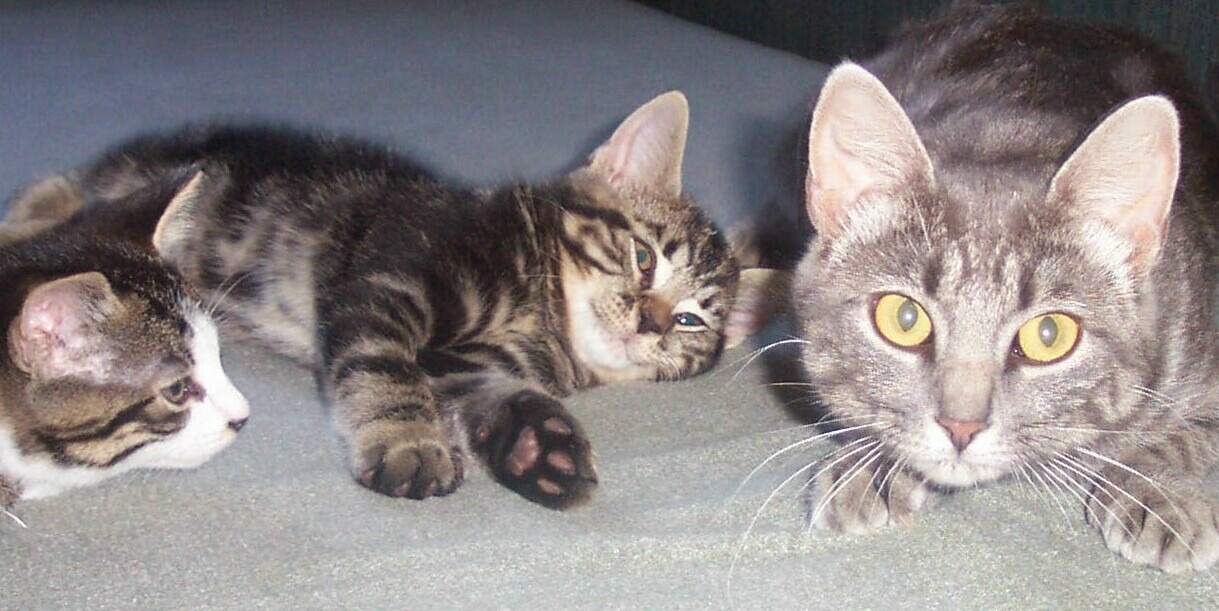 We enjoyed this lovely dish as a side with our oven baked chicken. Made as written using arugula instead of spinach, loved the pepper flavor it brought to the dish. The angel hair pasta was light and refreshing, not too creamy, with great flavors, that all blended well together. Great use of contest ingredients. Thanks for sharing. Good luck in the contest.
In a large pan toast pine nuts, remove from pan set aside.
Add olive oil to pan, when hot add the onions and saute 3 minutes.
Add garlic, asparagus, mushrooms, lime juice, diced tomatoes, and dried herbs. Simmer 20 minutes.
Stir in evaporated milk, arugula, basil. Toss in hot angel hair and grated cheese.
Add some Pasta water if needed.
Plate in a large serving bowl and top with pine nuts.
Garnish with additional extra virgin olive oil drizzled over pasta and grated cheese.
Heartly enjoy!