Angel Hair Pasta With Artichokes and Mustard Sauce
Ambervim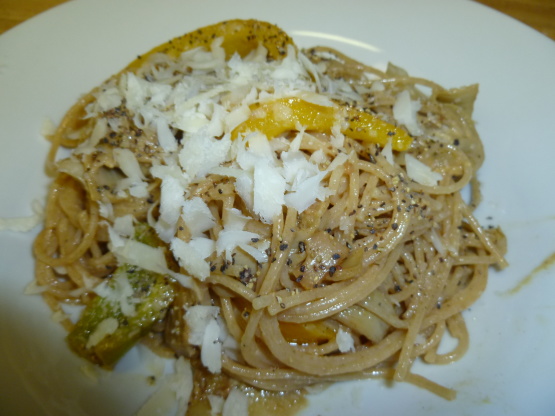 I found this recipe on the Kraft foods website. It was to die for! I followed the recipe but I added extra artichoke hearts, an 8oz. container of mushrooms, 1 bunch of asparagus, chopped and a couple tablespoons of capers all tossed in with the red peppers to saute together in the oil. AWESOME!
Cook pasta as directed on package.
Drain artichokes, reserving marinade.
Chop artichokes and set aside.
Heat oil in skillet; add peppers and garlic.
Cook until peppers are crisp-tender.
Add artichokes, the reserved artichoke marinade and the mustard; stir until well blended.
Drain pasta and place in a large bowl.
Add artichoke mixture and toss to coat.
Sprinkle with grated parmesan cheese.