loof751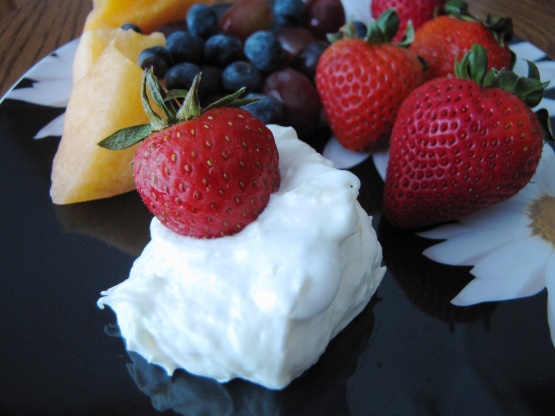 A super delicious super easy dip for use with fruit. All you need is 2 ingredients.

This is always a hit and pairs well with most fresh fruits from apples, bananas, berries, to nectarines. Suble changes can be made by adding vanilla extract, almond extract, or even cinammon. It is super easy to make & no one ever guesses the two ingredients. Thank you for sharing a standby recipe!
Mix cream cheese and marshmallow cream until well blended.
Refrigerate.
Serve with fresh fruit.