jswinks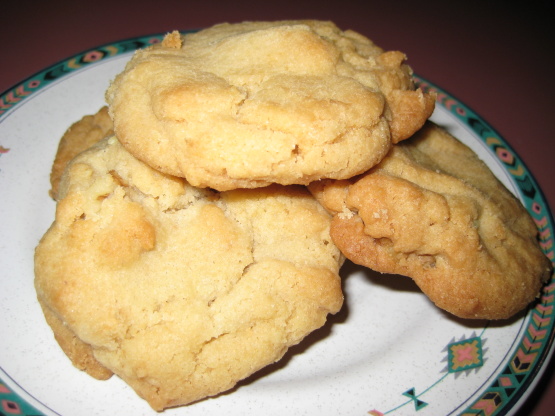 Simple cookie - One of my favorite kinds of cookies!
My family loved these cookies. They are a nice basic cookie which is very adaptable. They remind you of a regular choc. chip cookie, but a little crisper. I made part of the batch with walnuts and part with macadamia nuts and white chocolate chunks. I think they would be great with butterscotch chips and pecans. Thanks to my Fall 07 PAC baby for a great recipe!
Cream together shortening, sugars, egg and vanilla.
Add dry ingredients (except nuts).
Mix well and stir in nuts.
Drop on cookie sheet and bake at 350 for 10-15 minutes.