Anemic Build Your Blood With Honey and Bananas
Lalaloula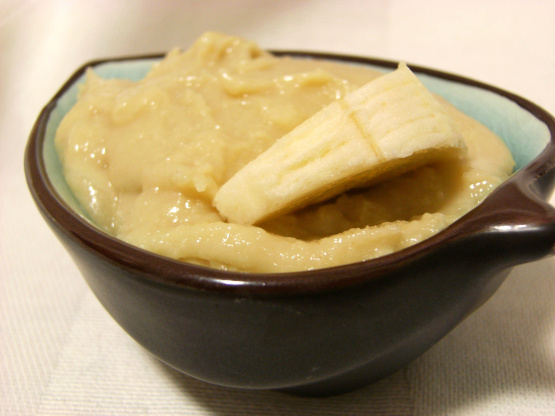 Honey is the best blood enricher by raising corpuscle content. The darker the honey (like buckwheat) the more minerals it contains. Disclaimer: Statements contained herein have not been evaluated by the Food and Drug Administration. This recipe is not intended to diagnose, treat and cure or prevent disease. Personally, I make these home remedies that I researched. I believed in it and hope you give it a try.

This is awesome! I loved this as a healthy little snack using a very creamy organic honey and organic bananas. The flavour combination is wonderful and Ill surely make this again. Thank you so much for sharing this winner, Rita!
Made and reviewed for the Honey Tag Game in the Spain/Portugal Forum February 2012.
Dip banana into honey or mix into your favorite smoothie.