Andreas Viestad's Norwegian Red Onion Soup With Port and Jarlsbe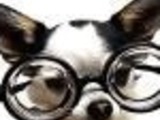 From Andreas Viestad, a lovely, slightly sweet, onion soup. Prep time includes cooking time because you do have to stir now and then while the onions saute.
5 red onions, cut into 1/4 inch slices
3 -4 tablespoons unsalted butter
2 tablespoons fresh oregano, chopped
1⁄3 cup port wine
1 quart chicken stock
4 slices stale bread (I used a dark pumpernickel bread which was delicious)
1 cup jarlsberg cheese, grated
Directions
Heat butter over medium heat in a pot wide enough to give the onions room to saute.
Add onions, oregano and bay leaves and saute for twenty minutes, stirring occasionally.
Add the port wine and cook for 2 minutes, allowing alcohol to cook off.
Remove bay leaves.
Preheat broiler.
Add chicken stock and bring to a boil.
Pour soup into individual ovenproof bowls, placing a slice of bread on top of each bowl.
Divide the grated Jarlsberg among the bowls.
Place under the broiler for three to five minutes until cheese has melted and begins to brown -- watch it to make sure cheese does not burn.
Enjoy!
Most Helpful
My Norwegian wife tried this. We even had Jarlsberg in the house. We essentially threw it out. Sickeningly sweet and not very flavorful, and not worth the effort. She will continue making her French Onion soup instead, which is worth the effort.
I am rating this just from taste testing the cooking spoon - it is still simmering and I know it will be fab - I used 2/3 cup dry red wine and I don't have jarlsberg but will sub in some good quality cheese. We don't usually have a big bag of RED ONIONS on hand so I was glad to find this recipe. Will make again

I am happy to report that if you accidentally grab the identical looking bottle of Tawny Port instead of the Ruby Port it still comes out beautifully. Fantastic soup! The Jarlsberg really makes it. Thanks for a great winter recipe Chef Kate!